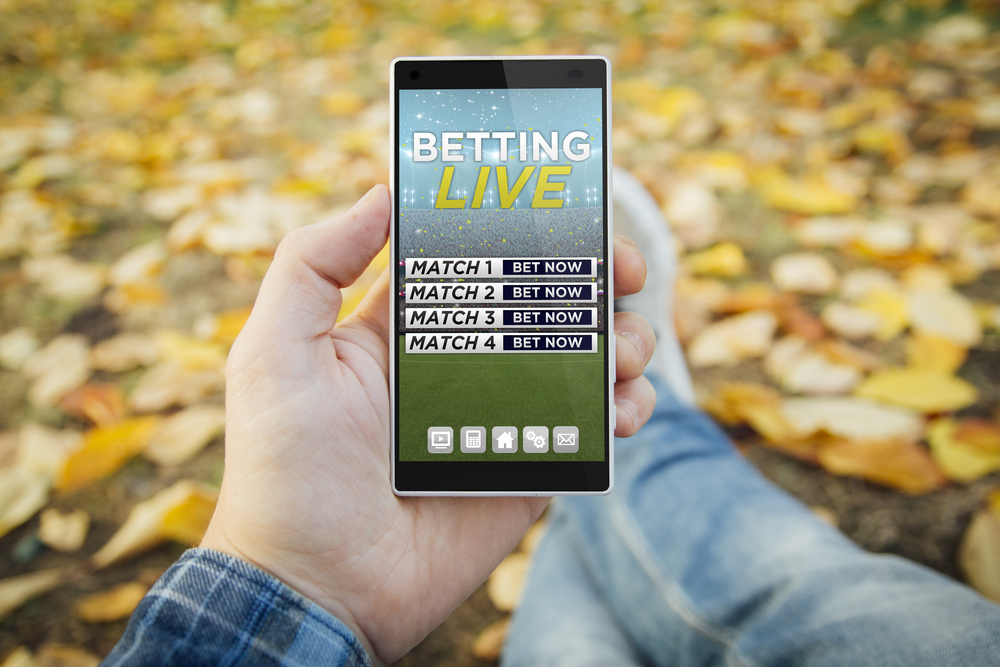 At one time all forms of gambling were only available for desktop computers. That's all changed in the past few years, and now all types can be found on mobile devices.
One of the main advantages is convenience. Being able to whip out your mobile phone while travelling, or at work gives you greater opportunities to play.
Technology has made huge advances since the early days of online gambling, and now software developers can create mobile game apps that are just as functional as desktop ones.
In many cases they're better since they're made specifically for tablets or smartphones. Plus, you don't see all the ads shown on desktop versions.
Most online casinos can be accessed either on your laptop, or mobile using a browser. Using a smartphone browser has it's disadvantages though.
Some gaming sites aren't optimised for mobile use. You'll find it harder to view games due to the small screen size, and may be more prone to pressing wrong buttons.
Mobile apps have been a gamechanger, making it possible for anyone to play a game and place bets on the go. mobile apps are native to either IOS or Android. You can't visit a mobile app casino using a browser. However, they offer better performance.
It's always a good idea to try the web based site first. That way you'll get a feel of the site. It's important to know what games the site offers, banking options, and level of support.
What you need to look for when choosing a mobile casino site.
While there are hundreds of mobile poker casino available, you need to be cautious. Don't just join because the graphics look pretty! Read the small print and look for withdrawal options. What bonuses are available, and is it a secure site?
Look for mobile poker sites with high amounts of traffic and large numbers of players. You also need to look for sites offering wide selections of games.
The greater the number of players, the larger the tournament pots. This means you have a higher chance of winning big payouts.
Finding a UK mobile casino is easy as there's plenty to choose from. If you live in the UK you have a huge advantage.
Online gambling laws in the UK are far lenient than many other countries. If you're a UK mobile casino player you'll find plenty of special offers being targeted at you.
Mobile sports betting
Mobile sports betting has become very popular and is an easy and convenient way to place your bets. Out of all sports betting, football is the most popular.
So many bettors are now turning to mobile apps for placing their bets. There are plenty of mobile sports betting apps available for download. Most betting sites have one, but there are a few things you need to consider.
What you need to know before downloading a mobile sports betting app
Sports betting can be fun, but there are a few precautions you need to take before using an app. Doing so will ensure you have an enjoyable experience.
Firstly, make sure the app you've chosen has a licence from the UK Gambling Commission. This shows it's trustworthy, giving you confidence in using it.
If you're using an iOS device you'll find that all football betting apps have to be downloaded from the Apple store. This gives you peace of mind knowing any sites offering iOS download files are scams.
Android devices offer sports betting apps in Google Play as well as third party sources. Before downloading any app that's not on Gooogle Play, check to see if has the Google seal of approval.
This could save you a lot of stress from dangerous software or scams. You'll find most reputable mobile sports betting apps support both Android and iOS.
Bonuses
Most, if not all sports betting apps have bonuses. Spend a bit of time comparing them and any promotions that may be on offer. Find the ones that offer you the best deal and try them out.
Don't spend more than you can afford
Betting is fun but can also be addictive. Mobile apps make it easy to place bets. No more sitting in front of a desktop computer, or lugging out your laptop.
However, it also offers greater temptation to place a quick bet when you're out and about. Budget what you can afford to lose and stick to it. A good tip is to keep money in an account especially for betting, and add to it from winnings.
Follow that simple tip and you'll have great fun! Another entertaining feature of many football betting apps is virtual games. As well as real football matches you have the option to bet on virtual matches.
Just imagine, when your favourite team are on a break you can still enjoy the thrill of placing a bet! Football on a smartphone or tablet has never been so much fun!