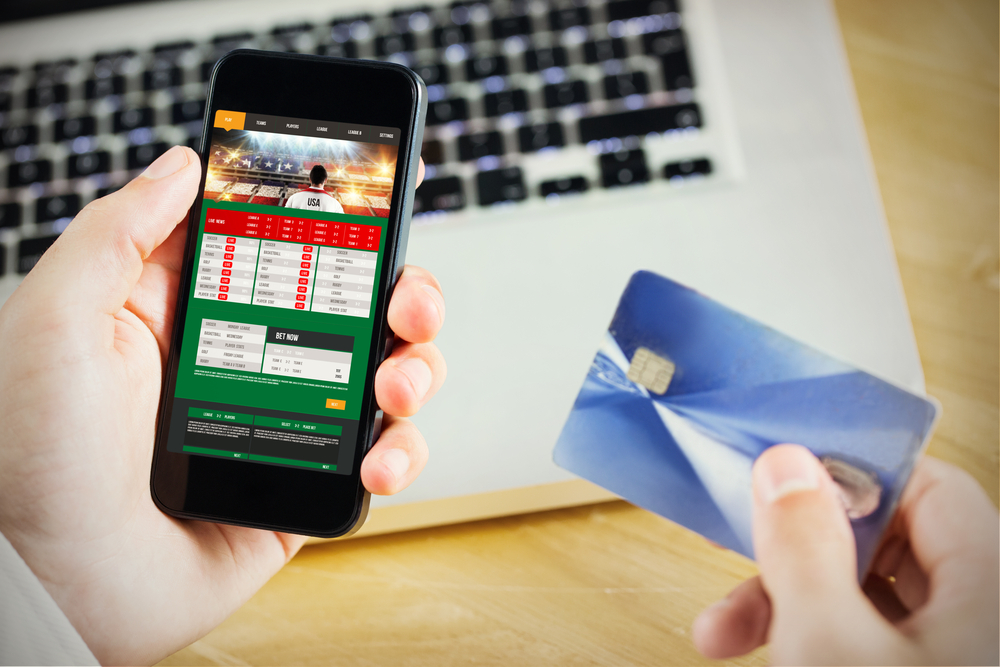 Most people disregard sports betting because they assume that it either takes too long or it's too confusing. Despite this, sports' betting is still simple and easy if you do it the right way. One of the simplest ways of sports betting is placing a wager on a particular sporting event. If your prediction turns out right, you win. If you are wrong then you loose. If you are a beginner, you'd better stick to the simple and more straightforward bets since they are much easier to learn. You can then gradually enter into popular and complex sports betting online once you get a hang of the simple bets. Sports bets are usually made up of different components which include:
Stake
Stake refers to the amount of money you are willing to place as a bet. If you are looking to place £5 as your bet then the games stake will be £5.You might have overheard people taking about higher stake. Higher stake refers to the highest amount of money that can be placed as a bet. The amount you choose to place as a bet is upon you. However, a number of sportsbooks have a set minimum and maximum amount that can be placed as stake. For such sportsbooks you are not allowed to place your bet anywhere above or below the highest and lowest stake.
Selection
The selection process involves choosing the category on which you want to place your bet. You can't just pick a category you want to place your bet on. You need to select the teams that interest you and outcomes that are most favorable. The different selections you are eyeing to make are referred to as a bet.
The odds
Odds are at times confusing to most players. In a nutshell, odds refer to the chances of something occurring. For instance, if the odd of scoring a goal is 1 in 20 shootouts then it means you will only score once after shooting twenty times. Odds play a huge role in evaluating how much sportsbooks will pay you as wager. if something is less likely to happen then you'll end up with more earnings. However, if it is highly likely to happen then you'll collect fewer earnings. Casino odds are often computed as fractions of the money line. The money line refers to the way odds are written.
No point spread
Not all sports offer point spread which is the case in sports such as UFC, boxing and baseball. Sports spread refers to the point margin a team will win by. This wouldn't work for sports such as UFC given that people are more concerned on the winner as compared to the judge's decision. In No spread games, you will be betting only on teams that are going to win the game regardless of the margins, and this will be paid on the money line in place.
The Point spread
Most games sportsbook usually evaluate the margin to be won by a team which will be represented either by a plus or minus sign. Minus points out to the most favorable team while plus refers to the underdog. Even if the underdog looses, you can still win the game as long as it's less than the margin represented.
Placing your bet
Placing of wagers with a bookmaker is an integral part of any sports betting online. The process is very simple and straightforward but essential sports betting tips are required. All you need to do is make your selection then choose the amount of stake. You also need to choose where and how your bet should be placed given the various ways to bet with bookmakers. You can either do this over the phone, visit bet-in cash or bookmarking shops. A number of casinos also have some bookmakers.
The Telephone betting services
In the age of mobile casinos this might feel redundant, but some of us prefer that human touch, and that is where phone betting comes in. All you need to do is call your bookmaker and give them an outline on your wager and how you would like it placed. All these information will be taken into account and a confirmation of the odds communicated. You will then be required to make payments for your wager using your credit or debit card. There are also different alternative payment methods you can use.
The bookmarking shops
Some parts of the United Kingdom have got bookmarking shops. All you have to do is head over to the counter with your betting slip and hand over cash. Cashiers at the counter will then make a confirmation. You can only receive your payout once a winning betting slip is presented. A payout is made in cash unless a huge amount is involved which will prompt an alternative payment method.
Online bookmarkers
One of the seamless ways to place your bet these days is using an online bookmaker or betting site. After the inception of the first betting site, internet sports' betting took over by storm. Millions of people have taken advantage of the hundreds of bookmakers available online. They are much easier to use once you have credited your account. You are also able to place bets conveniently with just a few clicks. On the other hand, you will have a wide collection of events and sports with some being competitive in the lines they offer and odds available. You will also get a wide range of rewards and bonuses for either betting or depositing with them.
The casino sportsbooks
The casino sportsbooks work nearly the same way as bookmaking shops. However, there are few casinos that will offer you are a wide range of sports to bet on. Inside the casino, you will notice big screens which display the different sporting events. In addition, they showcase the odds and different lines for upcoming events.
In any sports betting, it's important to have an understanding of the odds since they play an integral role in the sports wager. They also determine whether it is worth placing the wager or not. Payment on the wager placed is evaluated based on the odds and stake. Bearing this in mind, it shouldn't be hard to start off your sports betting.